Tell Your Library Love Story!
Help your library! Your library story is powerful. Tell your short or long story about your favorite thing to do at the library, how the library has helped you out this year, or what keeps you coming to the library.
We'll pass that on to our elected officials on Library Legislative Day and use your comments to shape our programs and services. Click to fill out a very simple form!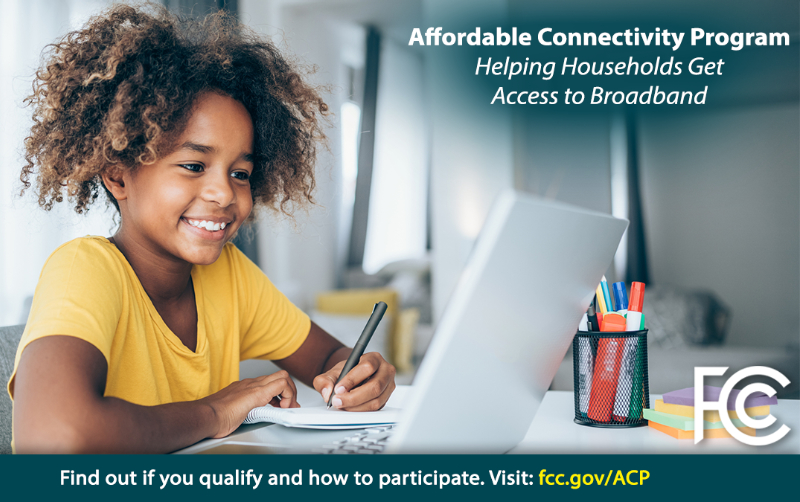 Get Internet for Less
The Affordable Connectivity Program has replaced the Emergency Broadband Benefit program. 
Up to $50/$75 month discount for broadband service;
A one-time discount of up to $100 for a laptop, desktop computer, or tablet purchased through a participating provider if the household contributes more than $10 but less than $50 toward the purchase price.